I'm not the biggest fan of air travel; if I want to go somewhere, I teleport drive, no matter the distance. (I know the statistics, friends.) To this point, my farthest sojourn destination has been Austin, TX—some 1,400 miles and 20+ hours (by highway) from Pittsburgh. In addition to enjoying my first Airbnb stay in Memphis, TN, I had the chance to reaffirm my belief that being alone with brain-stimulating audio is a real treat.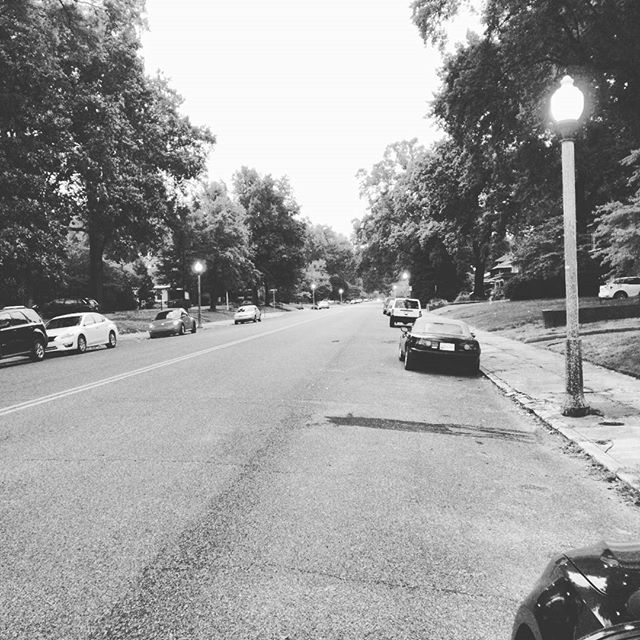 On the first leg of my trip—an overnight migration from Pennsylvania to Tennessee—I listened to Andy Weir's The Martian in its entirety. (It deserves better, I know; but hey, it got me through the night.) When the driving resumed, I turned first to Spotify (a nice bit of padding, as it were) and then to my favorite podcasts. It was during this stretch of pedal pushing (or, more appropriately, cruise controlling) that I decided it was high time I document some of my favorite podcasts. Alas, here are 10 podcasts (in no particular order) that I've come to appreciate to varying degrees (and for varying reasons) over the last few years.
1. This Week in Startups
Jason Calacanis hosts founders, investors, tech journalists, etc. in keenly improvised one-on-one interviews and roundtable discussions of tech/startup news. Almost 600 episodes in, Calacanis and team have crafted a source of information wealth that delivers week in and week out.
Good Episode: TWiSt #46 with DHH
2. The Ruby Rogues
Charles Max Wood hosts a panel of rogues for weekly discussions on programming, people, and the ever-important intersection points. If Ruby is or has been your language of choice, you've probably listened to an episode or two. The panel has seen plenty of change, but it has remained informed and insightful throughout.
Good Episode: RR Game Development with Andrea Magnorsky
3. Foundation
Kevin Rose sits down with founders for deep-dive interviews that showcase the stepping stones of each founder's past. What Foundation lacks in episode count it makes up for in production value. Rose's conversational interview style and the show's homey settings make this podcast a warm cup of tea fit to remedy an uninspired evening.
Good Episode: Leah Busque of TaskRabbit
4. Serial
Beginning last October (2014), a podcast called Serial captivated the world. The first season examines the 1999 disappearance of Baltimore high-school senior, Hae Min Lee, and the eventual murder conviction of her ex-boyfriend, Adnan Syed. Just this month, the case was reopened by a Maryland judge. A second season (with a new case) is forthcoming.
Good Episode: Episode 01 – The Alibi
5. The Tim Ferriss Show
Tim Ferriss breaks down the art and science of learning in interviews with world-class performers of all types. Ferriss combines calculated questioning and fluid conversation to reveal practical tips and philosophies for listeners.
Good Episode: Episode 61: Matt Mullenweg
6. Mystery Show
Gimlet Media is making some great podcasts, and thus far, my favorite has to be Starlee Kine's Mystery Show. The podcast features Kine as a detective tasked with solving mysteries with resolutions beyond the grasp of Google's index. The episode linked below tells one of the best stories I've heard; if you listen to just one of the good episodes I've referenced, I encourage you to make it this one.
Good Episode: Case #3: Belt Buckle
Mystery Show's "Belt Buckle" episode might be the greatest podcast you'll ever listen to: http://t.co/cPFQqZ1cCk

— Adam Gerard (@voteprime) June 8, 2015
7. StartUp
Another Gimlet Media production, StartUp follows the equal-parts exciting and terrifying adventure of starting a company. I haven't listened to the introspective first season; but the second season, which follows Y Combinator startup Dating Ring on their quest to disrupt the online dating space, was quite good.
Good Episode: S2 Episode 4: Save the Date
8. JavaScript Jabber
Like The Ruby Rogues, JavaScript Jabber features an array of panelists and a subject matter expert (or two) each week. JSJ centers its discussion primarily around front-end technologies, and its panel does a great job of extracting bits of information for developers of all levels.
Good Episode: JSJ GraphQL & Relay with Nick Schrock & Joe Savona
9. Internet History Podcast
Internet History Podcast, hosted by Brian McCullough, deserves its endorsement by @StartupLJackson. If you've heard of terms like "the browser wars" or "the information superhighway"… If you know Marc Andreessen only as a Twitter celebrity and VC… If you hold firm that Al Gore invented the Internet…this podcast could be for you. Seriously, though, it's quite well done; just five episodes in, I've had a lot of fun listening to McCullough's detailed summaries of the events surrounding the advent of the web browser.
Good Episode: Chapter 1, Part 1 – Mosaic
The best podcast I've found in a very long time. Internet History Podcast: 1. Mosaic - The "First" Web Browser https://t.co/wiOcLegYbu

— Startup L. Jackson (@StartupLJackson) November 19, 2015
10. Reply All
Rounding out my list is Reply All, "a show about the Internet," hosted by PJ Vogt and Alex Goldman of Gimlet Media. Reply All can range in mood from appropriately playful to admirably serious, and the subject matter is less constrained by the Internet than it is extended by it. Reply All is like a box of chocolates; sometimes you get LSD.
Good Episode: Episode 30: The Man in the FBI Hat
~
I'll close by mentioning that Stitcher is my go-to app for podcasts. If you have any podcast recommendations, I'd love to hear them.